JAMAICA BLUE MOUNTAIN COFFEE
As one of the four coffee farms decreed by the Government of Jamaica since 1953, SILVER HILL provides ideal conditions for growing coffee.

Set in sheltered locations below the majestic rain forest, the coffee farm produces the world's finest Jamaica Blue Mountain coffee beans, handpicked with meticulous care and processed under the control of JACRA ( Jamaica Agricultural Commodities Regulatory Authority - formally Coffee Industry Board of Jamaica )
Customers in Mainland China | Please click the following button to buy & deliver to addresses within Mainland China only.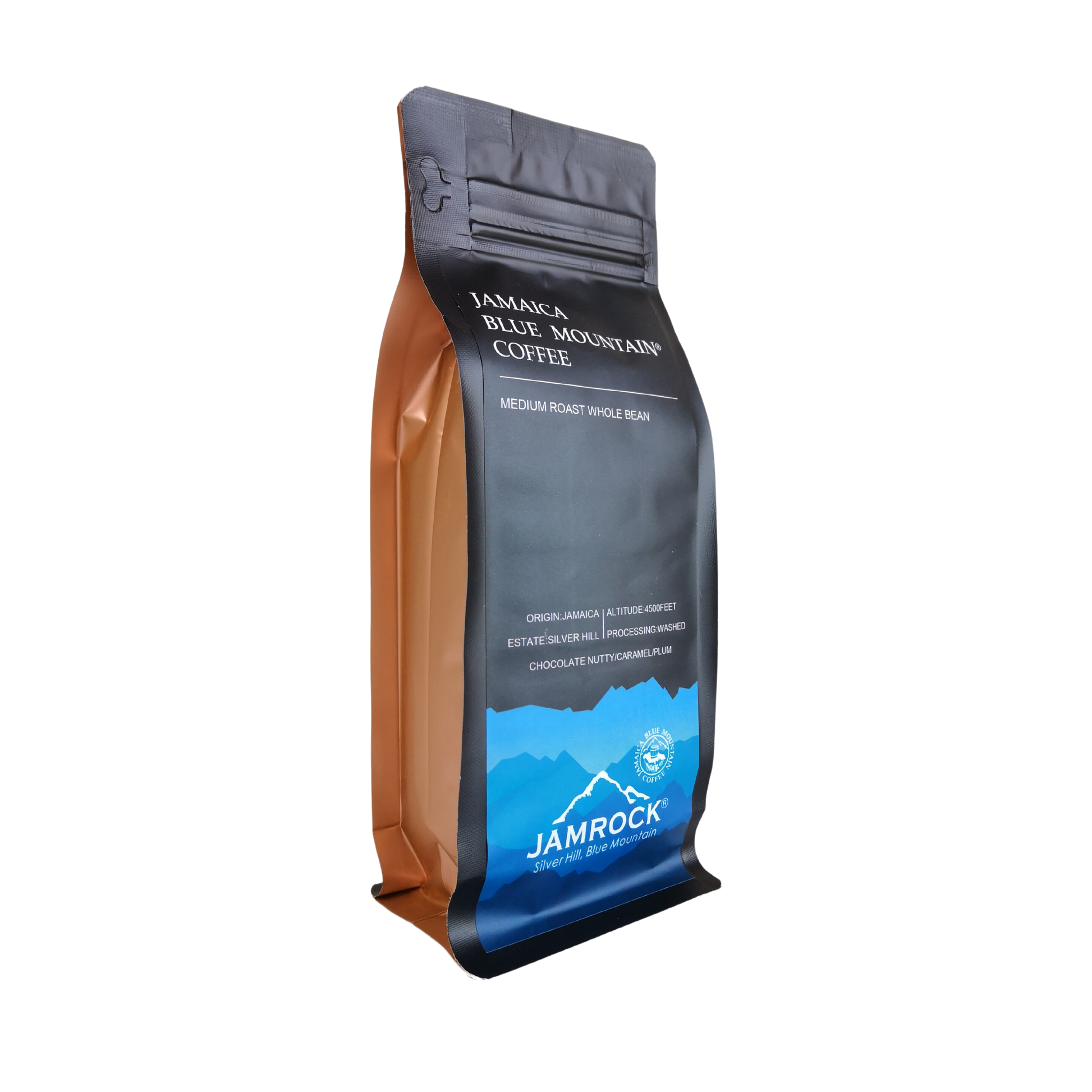 Jamaica Blue Mountain|100% Grade 1|Medium Roast|Whole Bean|227g/8oz|Crop 2023
Regular price
Sale price
$60.00 USD
Unit price
per
Sale
Sold out
Craft roasted with a Giesen W6 coffee roaster in small batches, this bag of 100% Jamaica Blue Mountain coffee will provide you with unique experience to be savored at your leisure, slowly as nature produced it.
Share
View full details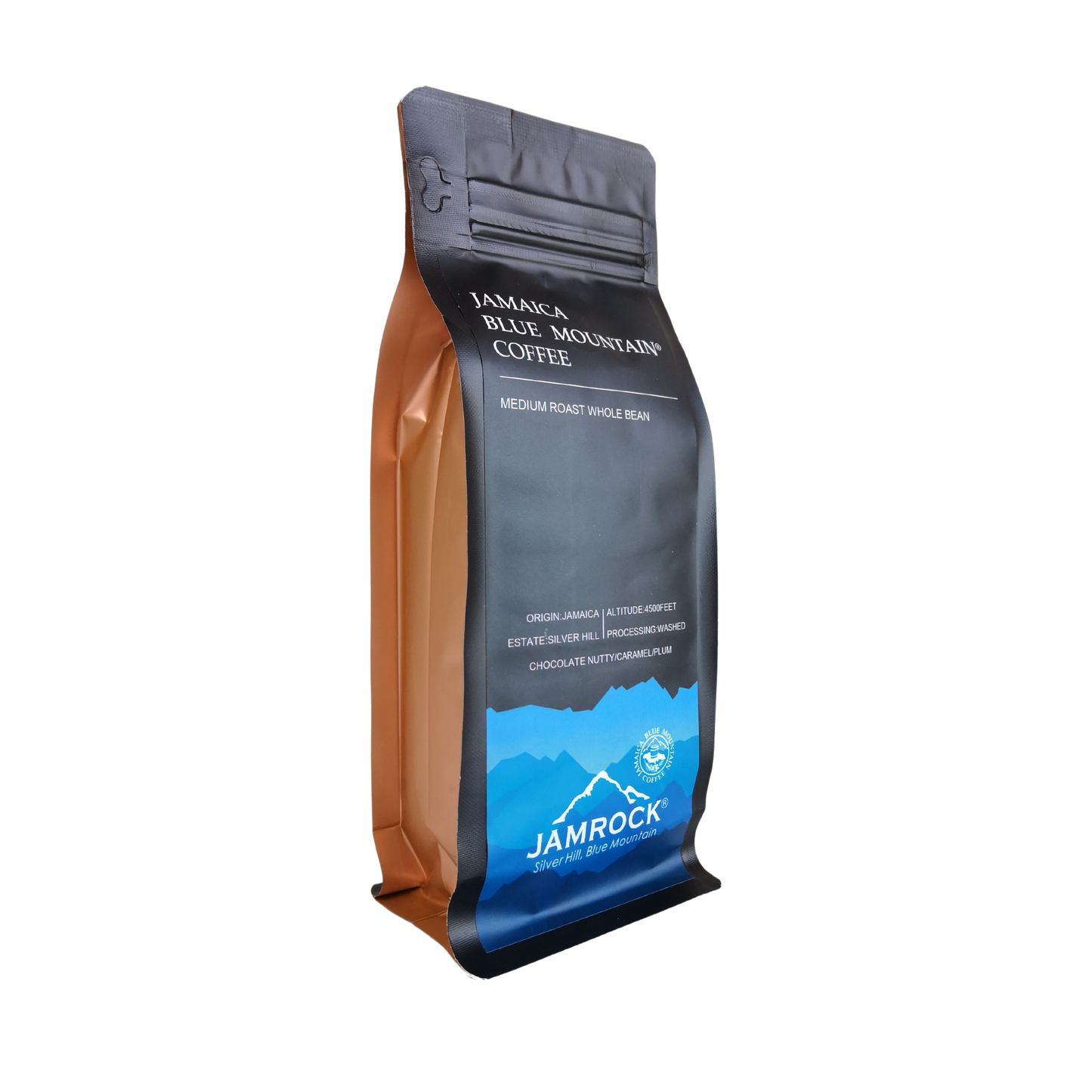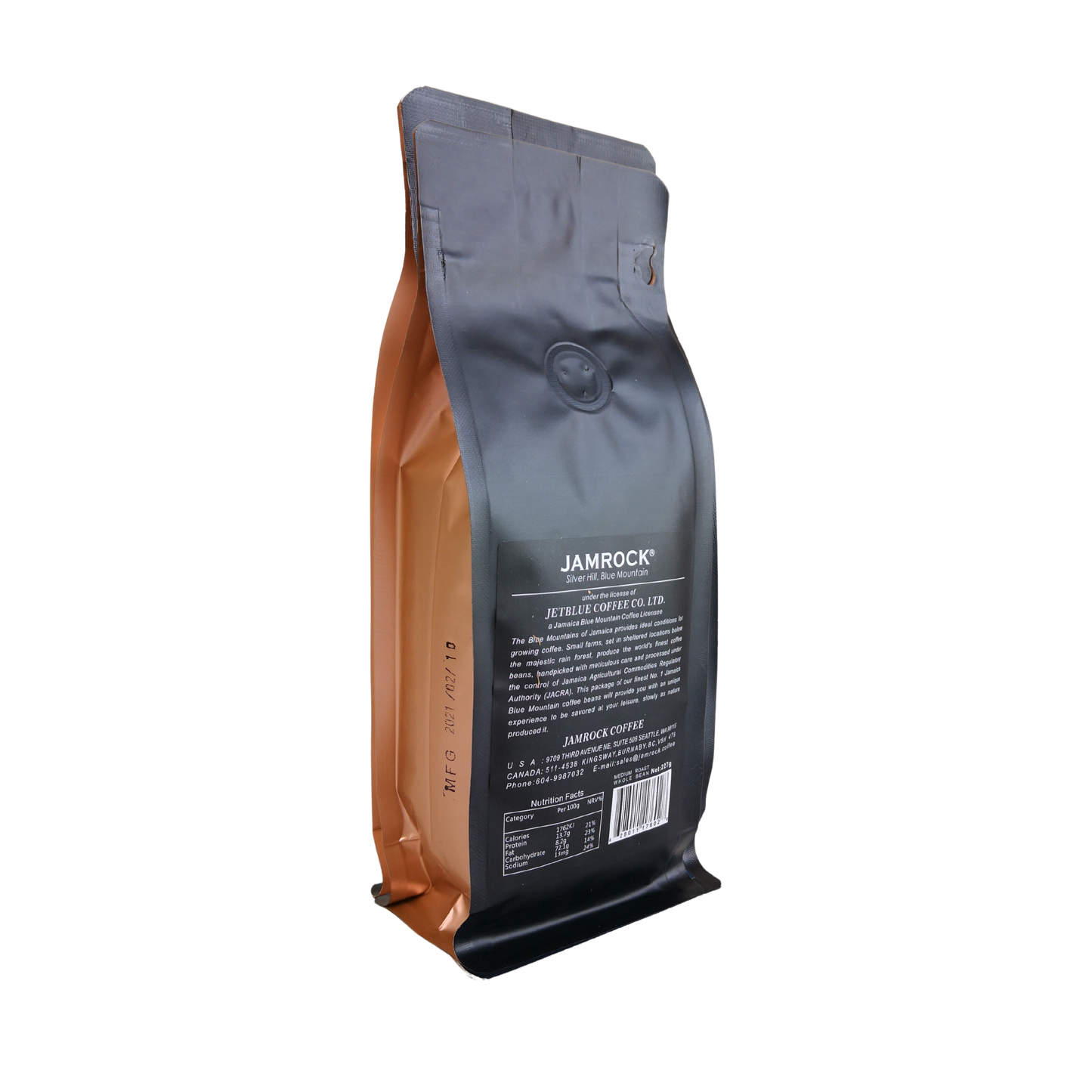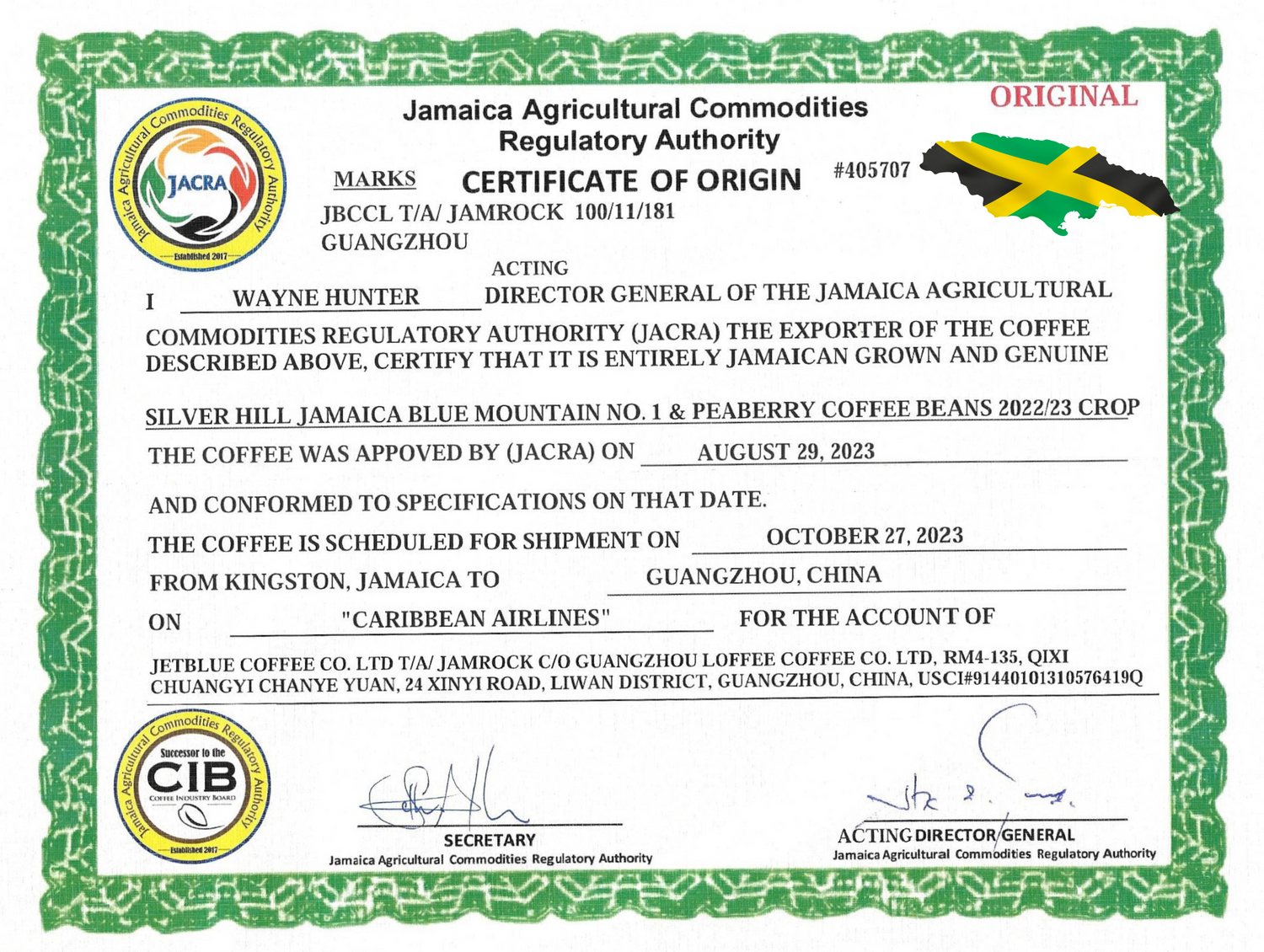 New Crop 2023 available in Mainland China now!
Click the following button to buy and deliver to addresses within Mainland China only.
Please WhatsApp +1-876-8653822 for Jamaica Blue Mountain Green Coffee to other markets.
Buy & Send to China 中国发货
Ecuadorian Chocolate launched in China market
ECUADORIAN NACIONAL ARRIBA COCOA
Ecuadorian Nacional Arriba cocoa, cultivated by Hacienda Zoilita, is renowned for its exceptional quality and unique flavor profile. This heirloom cacao variety is indigenous to Ecuador and is considered one of the finest and most sought-after cocoa beans in the world. Hacienda Zoilita, located in the lush and biodiverse regions of Ecuador, is dedicated to preserving and cultivating this exceptional cacao variety.

The Nacional Arriba cocoa beans from Hacienda Zoilita are known for their distinct floral and fruity notes, which include hints of jasmine, red fruits, and a delightful cocoa aroma. This terroir-driven cocoa is highly valued by artisan chocolatiers and bean-to-bar chocolate makers for its complex flavors, making it a key ingredient in creating premium and exquisite chocolates. Hacienda Zoilita's commitment to sustainable farming and preserving the biodiversity of the region further enhances the reputation of Ecuadorian Nacional Arriba cocoa as a prized and sustainable resource in the world of fine chocolate production.
Wanna try our craft chocolate made with 100% Nacional Arriba Cocoa? Please click the following button!
Deliver to addresses in Mainland China only!